Linepipe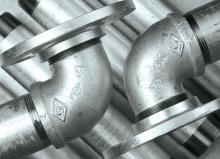 Linepipe is stocked in both ERW and Seamless. Lengths are generally 6m and in some sizes 12m. 
ERW is stocked in both API 5 L Grade B - suitable for Oil & Gas reticulation as well as a Dual Grade  API 5L B / AS 1163 C350 - the latter being suitable for Structural applications. 
Seamless includes a full range of "Shell Approved" product as well as normal "Non Shell" - the former commonly being specified for use on Shell Oil installations. 
Results
- in alphabetical order: