Specialty Tube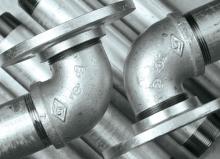 Encompasses both EW (Furniture) Tube and Boiler Tube.
EW Tube is available in Round, Rectangular and Oval and finishes include Bright, Galvanised and Aluminised.
Dependant on type of item the diameters range between 9.5 mm OD to 152 mm OD.
Used in light manufacturing for such things as furniture and decorative railings.
Boiler Tube is used in the construction of Boilers and is stocked in sizes 25mm OD to 101 mm OD and comes in a self colour (black) finish.