Services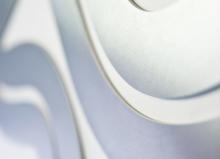 Steel & Tube's industrial coil, purlin and plate processing services offer custom manufacturing and precision engineering solutions, including cut components, drilling, threading, part marking, countersinking, milling and a variety of other services. Our high-speed processing machines decrease cutting time, minimise scrap and reduce the cost to customers.
To find out more about our services, please call us on 0800 478 335.
Indent Service
Steel & Tube's indent service can offer considerable savings when ordering product to certain quantity or lead-time requirements. For specialist, non-standard products, talk to us about our global product sourcing network.
Chain and Rigging
Steel & Tube provides a variety of chain and rigging services, including testing, sales and repairs for all lifting equipment to national compliance standards. Our mobile service also offers the convenience of on-site repairs, certification, training and yearly compliance reminders.
Processing and Manufacturing Services
Steel & Tube's network of processing and manufacturing facilities offers a variety of processing, forming and detailing services. We also offer specialist wire, coil, purlin and plate processing, mobile roof cutting and forming, pipe grooving, and custom estimating and design services.
All our facilities are Telarc ISO 9001 certified and practice to international and local manufacturing standards. Our high-speed processing machines decrease cutting time and minimise scrap with the overall benefit being a reduced cost to our customers.
Irrigation Products and Installation Services
HDPE Pipe Manufacture
Our S&T Plastics business complements our existing range of pipe, valve and accessories, offering high-quality irrigation and water distribution solutions, and the specialist expertise and experience you need to ensure your irrigation project runs smoothly and efficiently. 
Quality Plastic Pipe Manufacture
S&T Plastics manufactures HDPE pipe using rigorous manufacturing processes, to ensure it complies with AS/NZS 4130.  HDPE pipe manufactured by S&T Plastics is durable, flexible, abrasion resistant and easy to install.   Our Canterbury-based manufacturing facility enables us to customise your HDPE piping solution so that you can specify pipe lengths from 12 to 120 m, diameters up to 1600 mm, and your choice of wall thickness, related to your specific application and circumstances. 
All irrigation products are sourced from reputable suppliers, both local and international. 
Manufacturing: HDPE pipe, lengths from 12 to 120 m 
Products: Pipe, valves and fittings 
Installation: On-site welding, trenching, padding, filling and engineering support 
Collaboration: We'll work in partnership with your contractors
To read more, click on the links below and/or call S&T Plastics on 0800 500 424
https://steelandtube.co.nz/irrigation
https://steelandtube.co.nz/plastic-pipe
Roofing Services
Steel & Tube offers a comprehensive range of services to accompany and support our product portfolio. All our services adhere to the strictest quality controls and comply with international standards and specifications.
Our product specialists and technical experts are trained to assist with technical inquires, design specifications and product selection, and are available to all our customers through our local branch network.
Technical Support Services
Steel & Tube's roofing technical helpline is a free service that provides advice on a variety of technical issues, including durability, compliance, product selection, specifications and installation.
We also offer a free, downloadable library of technical roofing information, which includes product data sheets, technical statements and guides, and numerous CAD design details.
Sheet Metal Custom Solutions
Steel & Tube offers an in-house sheetmetal fabrication specialist service to customise products to meet all your project requirements.
Products include: 
Specialised custom curved flashings including: caps, barge and ridging 
Rainwater heads 
Span breakers for use in clear sheeting 
Saddles 
Welded aluminum flashings
Welded cricket flashings 
To read more, click on the link below or call us on 
0800 427 663
https://steelandtube.co.nz/product/pur/ridging-flashings/flashing/sheetmetal-custom-solutions
WarrantyPlus
Steel & Tube customers can enjoy the unparalleled peace of mind of WarrantyPlus, the most comprehensive roofing warranty available in the industry today. 
Sorry, no products match the criteria selected. Please change the filters to -Any- or try our site search.