As seen on 'The Block' 2016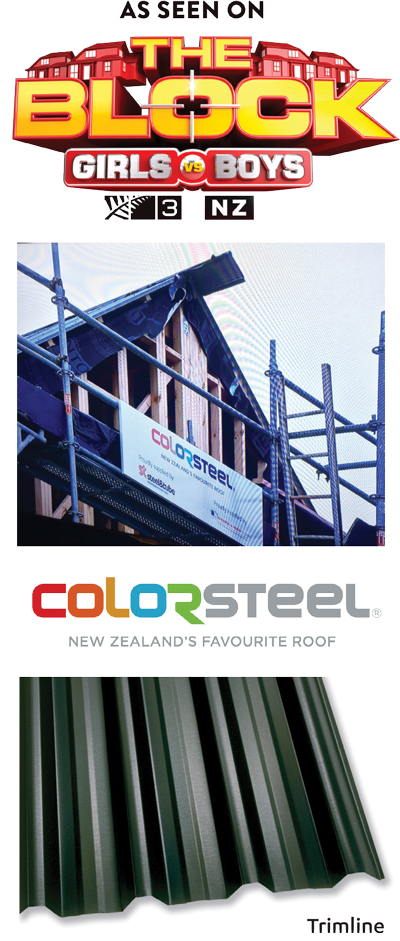 Steel & Tube has teamed up with NZ Steel and one of our key roofing installation customers Edwards & Hardy to supply 'The Block 2016' with new roofing and spouting for this year's homes. 
The new roofs are COLORSTEEL® ENDURA® Trimline 0.55mm, colour FlaxPod with Plumbline 125mm box guttering for the spouting, chosen for its large capacity, bold lines and concealed clipping system.
COLORSTEEL® Endura® prepainted steel is the perfect choice for mild, moderate and severe environments. It's the ideal, cost effective roofing and cladding choice for most residential homes and commercial buildings located in many of New Zealand's environments. COLORSTEEL® Endura® is perfectly suited to the majority of exterior architectural applications including roofing, cladding, garage doors, spouting and fencing.
Click here to watch The Block  back episodes on the TV3 website.
Click here to find out more about our extensive range of roofing products.
Click here to find out more about COLORSTEEL.